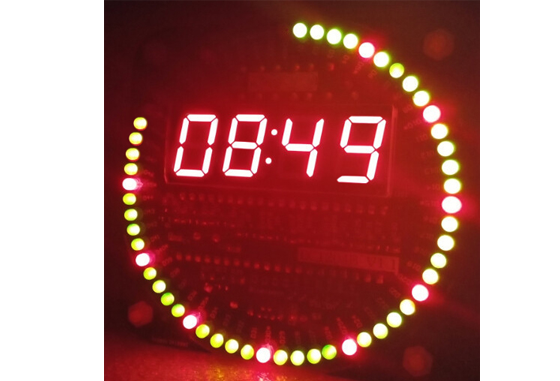 Aug
12
A LED round clock:
60 pcs LED lamps, each representing every second, are fixed side by side at the circumference, making up a circle.
Each of the 12 red lamps, separated by 4 subsequent green lamps, is representing the fifth second, the tenth second and so on…..
The lamps light up one by one to show the time is running in seconds.
One 4-digit 7-segment display, with red emitted color is fixed at the upper middle part inside the circle, reports the time with first two digits representing for hour and the last two digits for minute.