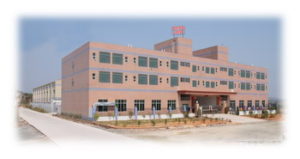 TOYO LED Electronics Ltd is an experienced LED component manufacturer. We are specialized in producing Through-hole Lamp, LED SMD, PLCC, LED 7-Segment Displays, Dot-Matrix, Full-Color Dot-Matrix over 2 decades.
We have extended our market coverage worldwide to North and South America, Western and Eastern Europe, Africa, Russia, Australia, Korea, Japan, Singapore, Malaysia etc and the growth is increasing significantly over the past 10 years with our quality products and services.
Our factory is located in Guangdong Province in China and was well established with fully computerized machines since 1994.
We provide OEM and ODM services to our clients:
LED Display — 26KK units / month
LED Through-hole Lamp — 8KK units / month
LED SMD Lamp — 4KK units / month
Our products maintain good reputation from our clients with stable business referrals for our product reliability and long product lifespan.
Moreover, we have our own Research and Development Division (R&D) and continue to invest in talents and advanced machines for keeping our competitive edges, which are:
self-owned factory for the lowest manufacturing cost control
LED chips from Japan and Taiwan for quality raw materials
High Speed Automatic Dice & Wire Bonder for fast production
Full Function LED testers and instruments for total quality control systems
A team of analytical and bright engineers in the R&D Division for improved technology Well experienced and skillful technicians, workers and staff for professionalism and fast delivery services.
International Certificates like CE, RoHS, REACH.