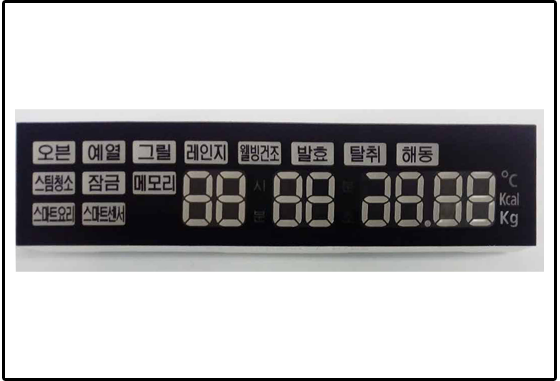 Sep
18
Customized Display Emitting in RGB – TOYO Display Using at Medical Macheies
Monday September 18th, 2017
If you are tired of the monotonous standard fonts or designs of the displays that never match your unique appliances, if you are screwed by the nasty little deviations of the customized displays' dimensions during application, and if you have enough about the unstable quality of which during mass production, our customized displays are definitely your choice.
We welcome any "unrestrained" design from you. Once you have it in mind, we can make it with extraordinary craftsmanship. For example, we light the logos of backlight display shown in the below photos individually and the dimension is exactly the same with the customer required. Depending on your situation, we provide customized displays in different emitted colours like red, yellow, blue, green, white, RGB and multiple colours in various brightness and circuits.
With thanks to our professional engineering and production team, we can tailor make your displays: no matter large display boards, control panels for transportations, home appliances or professional kitchen equipment, medical machineries etc. are applicable. Due to our good quality, reasonable prices and punctual delivery, we trust that they are the ideal products for you.
Please do not hesitate to contact us at sales@toyo-led.com for your customized displays..